Pasta Bake With Sausage, Broccoli and Beans
Prep 20 mins
Cook 25 mins

Have your pasta and eat it too! This revamped recipe from Cook Yourself Thin makes sure you get all the flavor without the fat and calories! 529 calories per serving
1⁄2 teaspoon salt
1 large head of broccoli, about 1 1/2 pounds, cut into small florets
3 garlic cloves, peeled
3⁄4 lb rigatoni pasta
1 tablespoon olive oil, plus more for pan
1 lb italian-style turkey sausage, with fennel (removed from casing if uncooked or thinly sliced if precooked)
1 (15 ounce) can great northern beans, rinsed and drained (1 can cannellini beans can be used)
2⁄3 lb skim mozzarella cheese, grated, 1/4 cup reserved
3⁄4 cup skim milk ricotta cheese
1⁄2 cup chicken stock
1⁄2 cup pecorino romano cheese, finely grated, 1/4 cup reserved
1 teaspoon salt
1⁄2 teaspoon ground pepper
3 tablespoons breadcrumbs
1 tablespoon olive oil
Directions
Preheat oven to 375 degrees. Lightly oil a 9-x-13-inch gratin or baking dish.
In a separate pot, bring water to a boil and add 1/2 teaspoon of salt, broccoli and garlic. Simmer the broccoli and garlic for 5 minutes, until softened. With a slotted spoon remove the broccoli and garlic to a large bowl. Bring the water back to the boil, add the pasta, and cook the pasta for about 2 minutes less than the package directions suggest, about 11 minutes. The pasta should be al dente, a little firm.
Meanwhile, in a large Dutch oven set over medium-high heat, heat the oil. Add sausage and the garlic cloves from the broccoli bowl, and cook, stirring frequently until meat is fully cooked and no longer pink, about 4 to 5 minutes, if using fresh sausage. (If using fully cooked sausage, cook until surface is golden, about 2 to 3 minutes.) With a slotted spoon, transfer sausage to the broccoli, and drain most of the oil from the pan, leaving about 2 tablespoons. Discard the garlic.
Toss drained pasta with sausage mixture. Add beans, stock, 3/4 cup of grated mozzarella cheese and all of the ricotta. Add remaining salt and pepper. Gently toss. Transfer to prepared gratin or baking dish, top with breadcrumbs, remaining 1/4 cup of grated cheese and 1/4 cup mozzarella cheese, and drizzle with olive oil.
If making this in advance, allow the mixture to come to room temperature, cover with plastic wrap and place in the refrigerator.
Bake for 25 minutes, until heated through and crusty on top.
Reviews
Most Helpful
While I liked this dish, the beans were a weird addition for our family. All of the other textures seemed to go together, but then you would get a bean and it seemed out of place. The taste was good, but I think I will omit the beans next time. Thanks for posting!

Great meal for a gang; just what I needed! Anything with great northern beans is a hit at our house. I had cooked italan sausage, sliced and added to the mix. Thank you for posting;I made this for ZWT6. Rita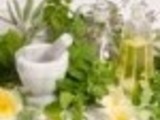 This is a rich and excellent dish. My sausage was pork and fennel and is wonderful in this dish. I had no broccoli so used 3 green peppers fresh from the garden as a sub but one that I don't think altered the dish at all.Made for ZWT 6.