Pasta and Spinach With Ricotta and Herbs
Prep 10 mins
Cook 20 mins

Directions
Cook pasta in salted water according to package instructions.
In a large bowl mix remaining ingredients and set aside.
Drain the pasta, reserving 1/4 cup of the cooking water.
Thoroughly toss pasta with the cheese mixture and reserved cooking liquid. Serve immediately.
Most Helpful
We had this for dinner tonight using shells and it was a pretty good dish. We felt that the ricotta did not go too well with the spinach/pasta though and we would perhaps use cream cheese and sour cream for the sauce next time. Overall, we liked this dish and the butter was the perfect amount. :)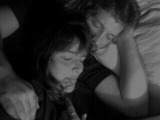 Very good and easy to follow directions. Made this for dinner just as directed on one of my first attempts at cooking since arriving in Italy and DH proclaimed it a success. Thanks for posting.

This was really good. When I first looked at the recipe I thought 1/2 cup butter was a lot, but it was the perfect amount. I also liked the addition of the pasta water. It gave this dish such a wonderful flavor. I do have to say though that I didn't serve mine immediatly. I let it sit for about 10 min. and let the ingredients marry with the pasta water and thicken up a bit. All my water was sitting at the bottom when I first added it but did thicken up nicely. I used spaghetti since that's what we had on hand. Next time, I'll also use about half the parsley. I found it a bit over powering. Will prepare again though. Made for photo tag.