VickyJ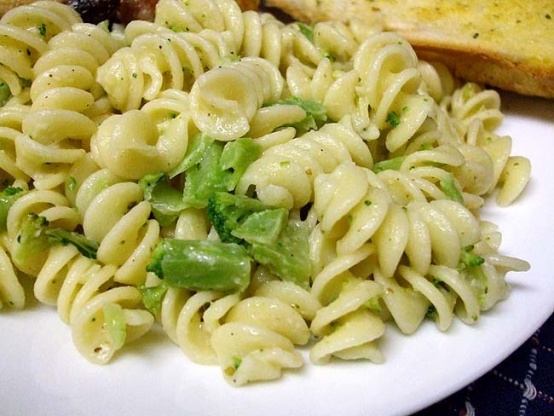 This is sooooooo easy but yummy. Not too much to say about it except that it tastes good. You can add some cooked chicken and it will make a whole meal or you can use it as a side-dish. Either way it is tasty.
Put the olive oil in a large skillet and heat.
Add the minced garlic and cook slightly (do not brown the garlic).
Add the frozen broccoli and cook about 8 minutes stirring occasionally, adding a little water now and then to make steam so that the broccoli cooks.
If you are adding chicken, add it now.
Add butter, salt, pepper, and the cooked pasta.
Serve with Parmesan cheese at the table.