dojemi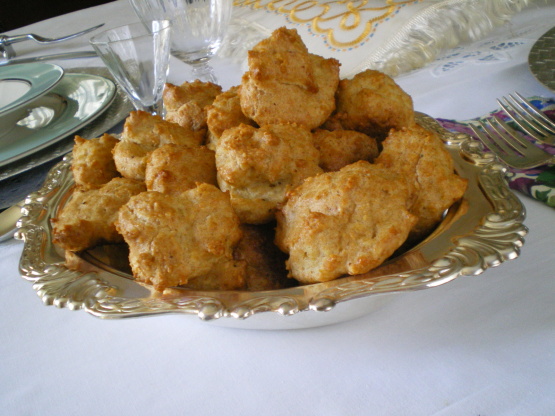 These rolls are the absolute best. When done they are crusty on the outside and light on the inside. I have a convection oven and bake them at 375 degrees for 30 minutes. Very easily doubled.
Boil oil and water together.
Add sugar, salt and matza.
Mix well and allow to cool for 5 minutes.
Add the eggs one-at-a-time.
Mix well.
Let mixture stand for 15 minutes.
Drop by teaspoonful onto a greased cookie sheet-or- into Pam-sprayed cupcake tin.
Bake at 375 degrees for 40 minutes or till golden brown.