karen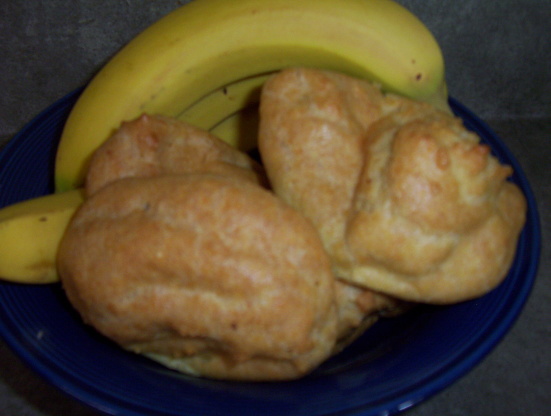 These rolls are great for either sandwiches or as a fluffy popover-like roll with dinner My mom would make a couple of batches of these every Passover so we could have sandwiches for lunch and rolls with dinner.
These rolls were amazing! The whole family just loved them! We won't miss bread at all this Passover season! They were nice and light and they disappeared fast! I sprinkled sesame seeds on top before I put them in the oven! Thanks for a wonderful passover recipe!
Preheat oven to 425 degrees.
In a 2 quart pot, bring water, oil and salt to a boil.
Remove from heat and add matzo meal and stir until it forms a ball.
Add eggs, one at a time, beating until each egg is incorporated before adding another.
Drop in oval shape on greased cookie sheet for sandwich style rolls (makes 10 rolls) or fill a greased muffin tin (makes 12 muffins).
Bake for 30 minutes.