dojemi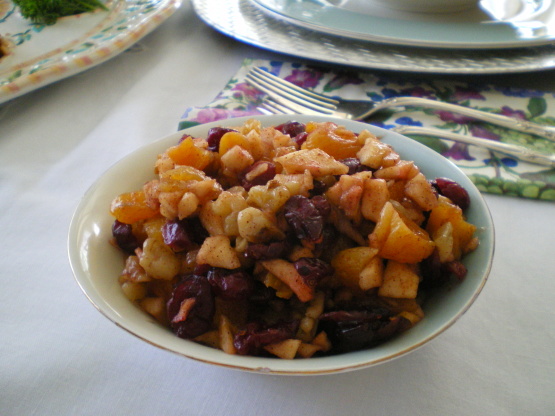 Every time I make haroset I make it with different ingredients and proportions. This particular one uses dried apricots, dried cranberries, nuts, apples, Passover grape wine and cinnamon sugar. Mix and, if necessary, adjust to your taste. Shredded coconut makes a nice addition as well as any other dried fruit you prefer. This particular recipe makes a small serving.
Chop apples into small pieces.
Chop apricots into small pieces.
Mix all ingredients together and store in fridge for flavors to blend together.