Passionfruit Spread (No Eggs)
Ninna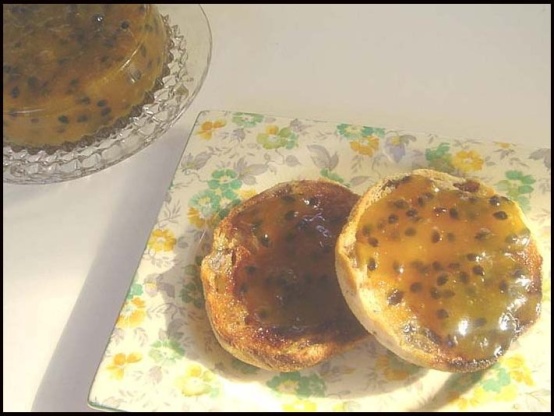 Suitable for cake or pie filling, or as a spread for toast or English muffins. I use fresh passionfruits, about 6 to 8 depending on the size.
Add sufficient water to passionfruit pulp to make up 1 cup.
Put all ingredients into a saucepan bring to a boil, then boil (but not a low simmer) for 10 minutes, stirring frequently after it boils - must not stir until it has boiled or it will go candied.
This will thicken as it cools.