Passionfruit and Orange Sorbet

From Confident Cooking. Churning time not included.
Directions
Combine orange juice, passionfruit pulp, sugar and liqueur in a large bowl.
using electric mixer, beat egg whites until soft peaks form; using metal spoon, gradually fold egg whites into orange juice mixture.
pour into ice cream maker and chill/churn for about 30 minutes.
Most Helpful
Yum! I am so glad I have two bowls for my ice cream maker and can therefore do several different desserts. I paired this with lemon buttermilk ice cream. Lovely! Used Cointreau and frozen passionfruit.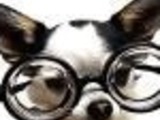 I had made this sorbert with some passion fruits i had brough with me from my holiday in South Africa, since we dont get them here. I made a few changes. I used only 2 cups of orange juice and 1 cup of lemon juice. It was abit too zingey, next time i will only use 1/4 cup lemon juice. the other change was we dont consume alchol, so i added 3 tblsps of orange water in place of the alchol. It was done in 40 mins in my ice cream maker. MY mother, granny and aunty in-law are all staying with me for a few days and realy enjoyed their 1st encounter with passion fruit. It was realy refreshing in this madning heat of 52 degrees. I will make this sorbert as often as i can get my hands on passion fruit.