Passionately Pink Tropical Fruit Salad
A mixture of fruits I found at the summer market with a creamy sweet dressing that is perfectly pink. I started realizing that not everyone might have access to these wonderful fruits, or they just may not be in season everywhere. If you can't get passion fruit, try subbing kiwi fruit or green seedless grapes in its place, just something gently tart. Carambola is sweet and for subbing I might recommend something like a cup of honeydew melon chunks. The rest are pretty common, but if not, just sub whatever you have. TNT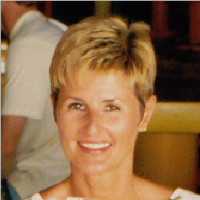 DELICIOUS! I made as written except I topped w/ a cherry instead of using in the salad itself. So fast and easy and especially refreshing after a spicy meal. Thank you, Sue L, for a great recipe. Made for the Think Pink Tag Game In Honor of Breast Cancer Awareness, October 2008.
Mix fruits and marshmallows together in a large bowl.
Whisk together sour cream and powdered sugar with 1/4 cup of the reserved cherry syrup; discard the rest.
Gently fold sweetened sour cream dressing into fruit.
Cover and chill for several hours before serving (shows as cooking time).