Boomette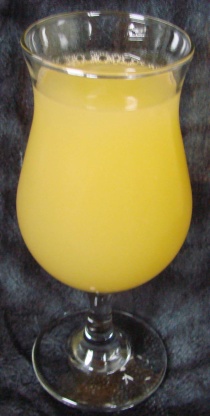 Add the ginger ale just before serving. From Cooking Light

Hey Bev, this is a winner. Wow!! Served this at a Mexican themed pool party. Super easy to make. I think the addition of the passionfruit juice makes this extraordinarily good. Very sweet and fruity. My guests sure slurped it down. Thanks for a great recipe.
Combine first 5 ingredients in a large pitcher; chill.
Add ginger ale, stirring gently.