loof751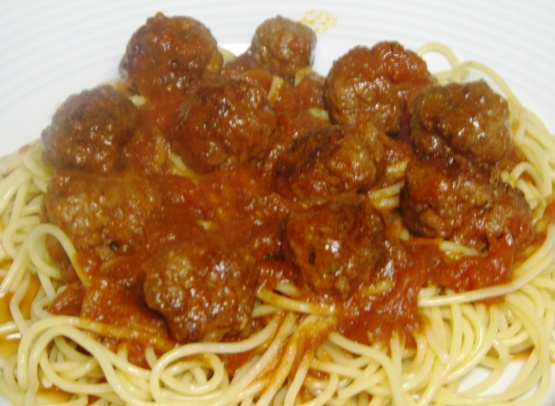 This is a recipe I cut from the TV Guide almost 20 years ago! Anyone remember Pasquale's cooking show? I believe the actual name of this recipe was "piccola polpetta" which means small meatball. This makes a very nice light, thin sauce which is simply delicious. To keep it simple or in off season you can substitute a can of tomatoes in place of the fresh but in season the sauce is devine with the fresh tomatoes.
Combine meat, bread crumbs, salt, pepper, nutmeg and chili powder. Form into quite small sized meatballs.
Heat oil in frypan, brown meatballs, add onion and garlic. When browned, add tomatoes, chicken broth, wine and tomato paste. Simmer 30 minutes.
Season with salt and pepper.
Serve over thin spaghetti al dente.
Top with parmesan cheese.