Boomette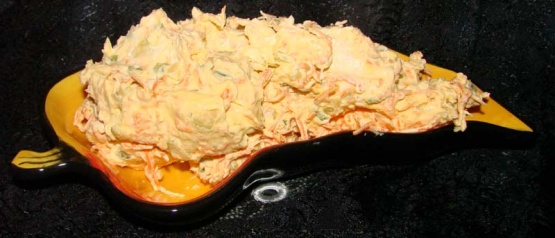 Serve on cocktail bread slices. Must chill at least 2 hours.

I stuck with the base of this recipe but changed the vegetables that I put in it according to what I had on hand. I used carrots, broccoli, red pepper, and shallots and thought it was very good. I actually used it as a veggie dip and enjoyed it very much. Thanks for posting!
In a bowl, combine carrot, cucumber, celery, green pepper and onion.
Drain on paper towels for 30 minutes.
In a small bowl, combine cream cheese, mayonnaise, lemon juice, salt and pepper.
Stir in vegetables.
Cover and refrigerate at least 2 hours.