Karen R.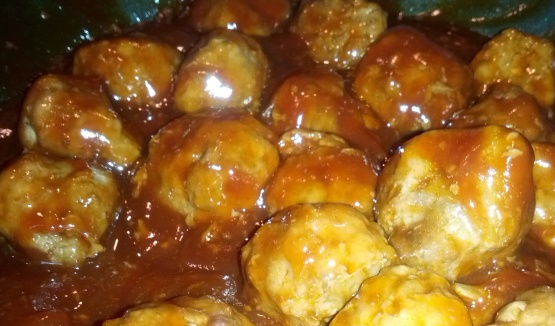 I usually make these the night before and reheat in a crockpot. Wonderful sweet/tangy sauce.
In a large bowl, combine the evaporated milk, soup mix and 2 teaspoons Worcestershire sauce.
Crumble beef and add to mixture; mixing well.
Shape into 1-inch meatballs.
Place 1 inch apart in ungreased 15 x 10 inch baking pans.
Bake, uncovered at 400 degrees for 12 minutes or until meat is no longer pink.
Drain on paper towels.
Meanwhile, combine the ketchup, brown sugar, and remaining Worcestershire sauce in a large Dutch oven.
Bring to a boil over medium heat.
Cook and stir until thickened.
Reduce heat and add meatballs.
Simmer until heated through, about 15 minutes.
Keep warm while serving in either a chafing dish or a crockpot.