Chef Dee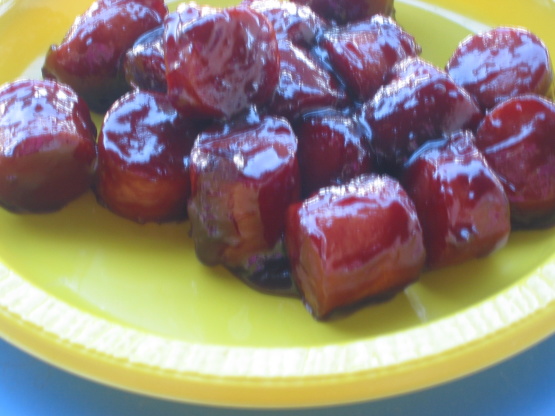 You can substitute meatball or cocktail franks for the kielbasa.

i served this at a birthday party & they ate it all & came back for more!!! very, very good!
Slice kielbasa into circles.
Combine ketchup and jelly and cook over medium heat until mixture forms a thin glaze.
Add kielbasa and cook until kielbasa is hot.