KPD123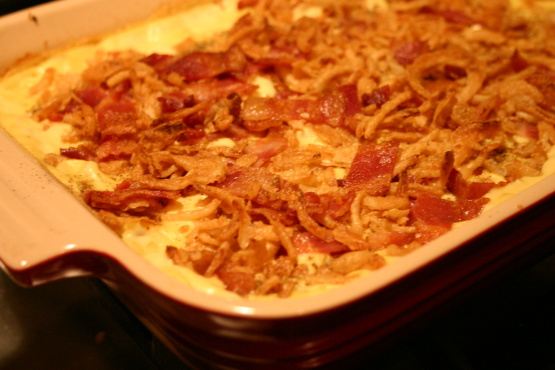 My version of a dish my mom used to make. Serve over buttered noodles or rice with a veggie. I like to add a dried habenero to the sauce because we like everything to be spicy!
Place chicken in a greased 2 quart or 13x9 casserole baking dish. Season with salt and pepper.
In a medium bowl, combine sour cream, soup, parsley, and garlic powder. Combine well. Season with salt and pepper to taste.
Pour sour cream sauce over chicken.
Bake at 350 degrees for 45 minutes to an hour, covered.
Top chicken with fried onions and bacon. Bake, uncovered, 5-10 more minutes or until onions are golden brown.