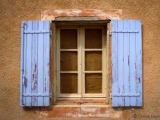 A friend of mine served this delicious dish last night and was more than pleased to share her recipe. It's a keeper for us!
Directions
Add all ingredients together; toss well.
Chill overnight to blend flavours.
Taste and adjust seasoning to your liking (lemon juice, salt, pepper).
Most Helpful
I'm glad I found this recipe. It's delicious. I followed it pretty strictly, but added more parsley. I love parsley, so didn't think the salad needed anything else. Thank you for sharing this with us.

This is exactly what we made this evening! We did add garden herbs too = thyme, oregano and basil = awesome!
This is a good, fresh tasting salad. I'm going to add a small red chilli next time for a little bit of bite. And I added another tablespoon of lemon juice as Lisa suggested.