ImPat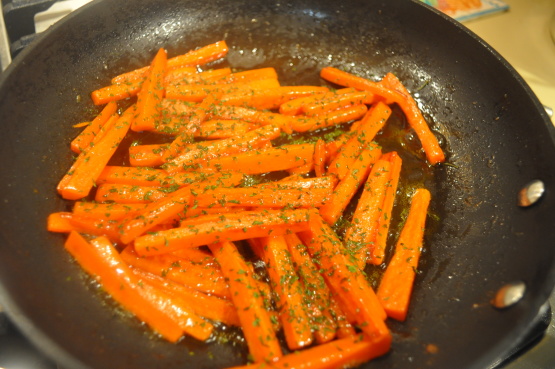 Very simple tasty recipe I've used for many, many years. I cut this out of a magazine and have been saving the clipping for a long time. No idea what magazine it came out of but time to post it here to share and to make it easier for me when I need it. Compliments Marinated Italian Chicken Marinated Italian Chicken very well, especially with garden peas or corn.

Top Review by ImPat
I scaled this back for 3 of us and used 2 teaspoons of brown sugar and 1 tablesoon of salted butter (didn't bother with extra salt) but had to omit the hot sauce or the DM may not have eaten and did use dried parsley as my fresh is not ready for picking yet, this went great with recipe #291036 as a side and recipe #370057 as the main. Thank you Queen Puff, made for ZAAR Chef Alphabet Soup.
In large pot of boiling salted water, cook carrots 6 minutes until crisp tender.
Drain and refresh under cold running water.
In large skillet, over medium-high heat, melt butter.
Stir in sugar, salt and hot sauce.
Add carrots.
Cook, stirring 5 minutes until heated through and sugar is dissolved.
Stir in parsley.