Parsley Potato Carrot Hash
dicentra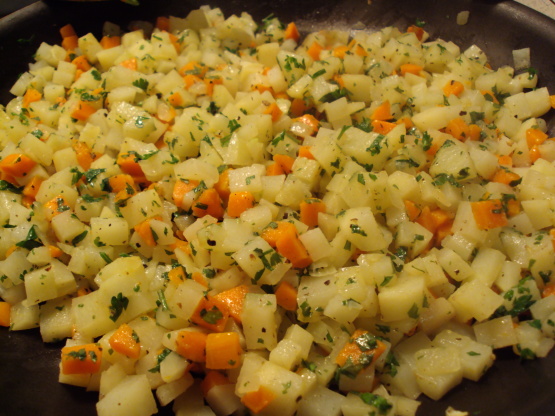 From Asparagus to Zucchini, A guide to Cooking Farm Fresh Seasonal Produce.

My husband and I usually make roasted potatoes or baked potatoes but we love this recipe. This is now our favorite way to make potatoes now.
Heat olive oil and butter in a skillet over medium flame.
Add potatoes and carrots and season generously with salt and pepper and toss well.
Cook undisturbed 4-5 minutes to brown on one side, then toss and brown again for 4-5 minutes.
Lower heat, stir in shallots and continue to cook, stirring occasionally, until tender.
Stir in parsley.