JustJanS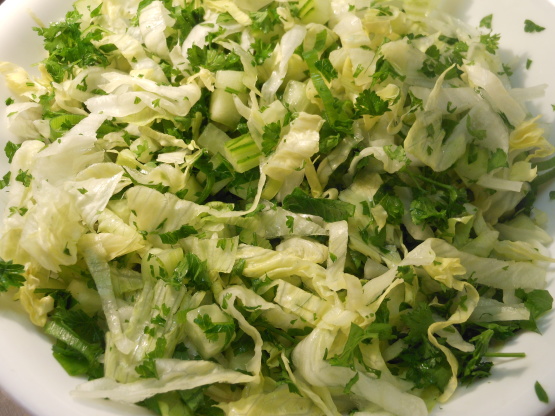 This is a refreshing light salad that goes with anything or even by itself. My friend made this for me and I eat it about 2-3 times a week now. You can omit or add any veggies that you like, I also add avacados when I have them on hand.

I made this last night from memory as I had no internet. I sliced the lettuce and diced the cuc, and added in a green onion for our third of a recipe for 2 serves-I don't think any of that altereed the flavour so much. I liked it but would have liked a little more oil in there to balance out the tangy lime. As you say though, very refreshing. I think avocado would be an excellent addition for a different texture in there.
Put everthing into a bowl and toss well.