Parsley Buttered Carrots for the Microwave
ImPat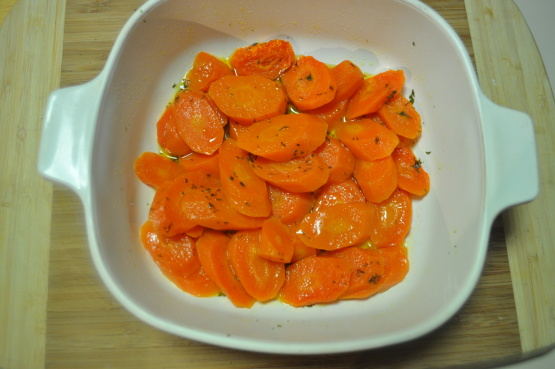 Another yummy recipe from my Microwave cookbook. Ready in less than 15 minutes, this 3 ingredient side dish is easier than apple pie :-) Really...

This is great. I tried this using baby carrots to cut the prep time to zero. Try adding a teaspoon of dill seed and a teaspoon of lemon, for a little extra something special. Delish!
Place butter in a small casserole.
Cook in a microwave at HIGH for 30 seconds, or until melted.
Add carrots and parsley flakes, stir and mix well.
Cook at HIGH for 6 to 8 minutes, or until tender.