I'mPat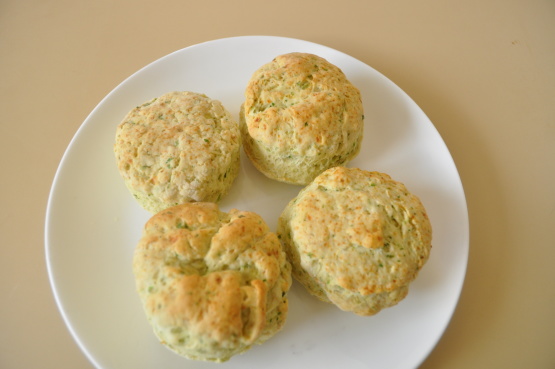 A different way with savoury scones! Served warm with butter.....ewwwww Yum!

Top Review by I'mPat
Great scone, I used fresh parsley and chives from the garden and 12 lovely savoury scones, served with recipe #373195 made for a delicious lunch for 3 (though I scones left over for tomorrow). Thank you Tisme, made for Make My Recipe Edition 11.
Combine the flour seasoning parlsey, chives, onion and shallots in a bowl.
Rub in the butter until the mix resembles fine breadcrumbs, then add sufficient milk to make a soft manageable dough. Knead dough on a lightly floured board, to approx 2 1/2cm (1 inch) thick and cut into rounds.
Place rounds on a greased baking sheet, glaze with a little milk and bake at 200c for 12-15 minutes or until cooked.