Parmesan Wafers- Quick and Simple
Rita1652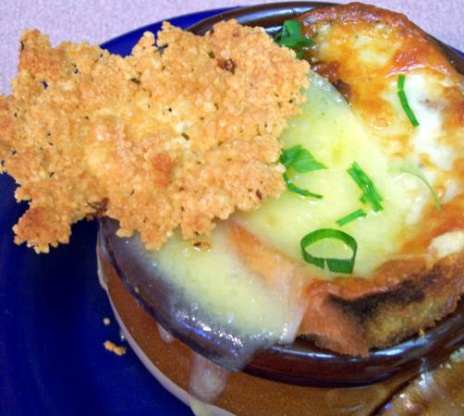 A thin wafer made just from finely grated parmesan cheese baked in the oven. Wonderful as an elegant topper for your salads or entrees. As a bonus they are gluten free. Great to use instead of croutons. I have seen these in a magazine jazzed up with chilli flakes and very finely chopped walnuts- I haven't tried them this way yet

These can also be done on the stovetop in a non-stick skillet if you're just making a few. Add a little fresh ground black pepper. You can also take the warm wafer and place it over a coffiee cup or bowl to shape into an edible salad bowl. Easy, easy, easy, and elegant.
Preheat oven to 200°C (400F).
Draw 5cm circles (2 inch) on the back of your baking paper as a guide to make your wafers. Use a good quality paper.
Line 2 baking trays with the paper.
Sprinkle parmesan cheese over the circles to form the wafers.
Bake for 8- 10 minutes or until crisp and golden.
Allow to cool and set on the trays.