Diana 2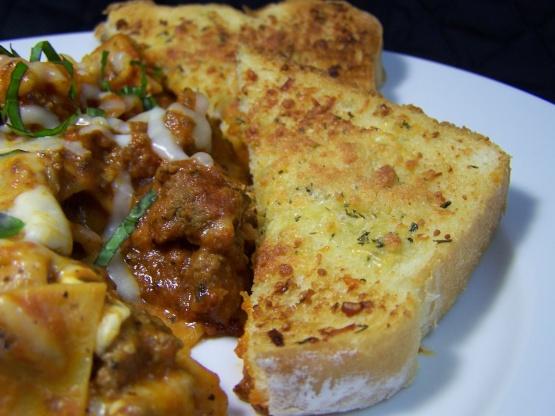 I love making this toast to have with soup or 1 pot meals! It's the only recipe I actually use that packaged dried parmesan instead of the fresh stuff. You don't get good results with fresh parmesan in this recipe.
Preheat your grill to medium.
Lightly spread butter on 1 side of each slice of bread.
Sprinkle with parmesan.
Grill bread until just lightly toasted. TOAST ONE SIDE ONLY!
Serve hot.