Bergy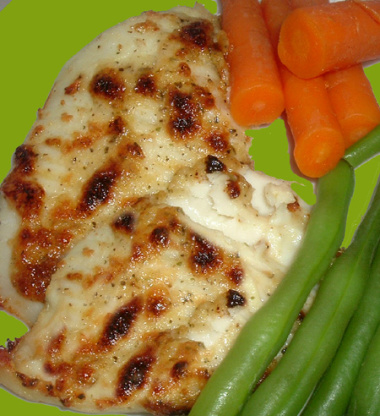 A creamy parmesan coating tops the tilapia and makes a really flavorful seafood dish. Although I haven't tried it, I imagine it would work on other types of fish as well.

This was a very light and flavorful dish for Tilapia. We will definately be making this again!
Mix all liquids and spices together. If it appears too thick (like really thick paste), add a little extra mayo. If it appears too creamy, add another few shakes of cheese. Like Rachael Ray says, "Eyeball it". The consistency will be thick, but still stir able and slightly creamy.
Next, take the fish, one fillet at a time, and coat only one side with mixture, making sure you coat the whole side. Normally about 2-2 1/2 tablespoons of mixture should do it, per piece of fish.
Place fish (coating side up) in a slightly greased oven dish and bake on lower rack at 350°F for 35 minutes. Don't get worried if it browns some; some browning adds to the flavor. When I bake this, it normally gets light brown all over, so don't worry if you see if turning brown. Also, don't be surprised if the coating mixture slides off a little. This is normal.
Serve with stuffing or wild rice, and a salad and you have a great, easy meal.