Parmesan Smashed Potatoes
diner524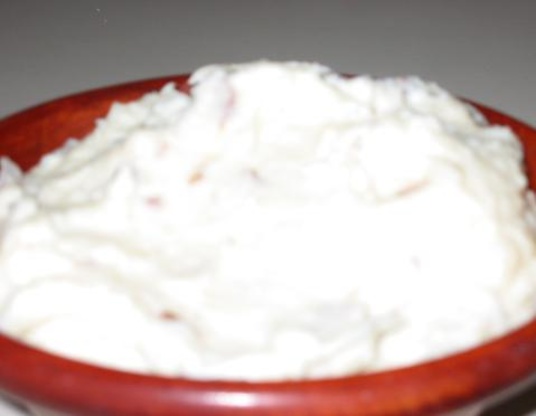 Very good potatoes!!! Definitely not for the dieters, but no gravy needed. They taste great and are very easy to make, would make again. I cut the recipe in half because there were only 3 of us for dinner. I followed the directions exactly and they turned out great. Thank you for a great recipe. I served this with recipe #15702 and recipe #22149.
Place potatoes and 1 tablespoons salt in a 4 quart saucepan and add cold water to cover.
Bring to a boil; lower the heat and simmer, covered, for 30-45 minutes, until completely tender. Drain.
In an electric mixer with paddle attachment, mix potatoes for a few seconds to break them up.
In a small saucepan, heat half and half and butter.
Add them slowly to the potatoes, mixing on the lowest speed. The last quarter of the cream should be folded in by hand.
Fold in the sour cream, Parmesan cheese, 2 teaspoons of salt, and the pepper.
Serve immediately.