Parmesan Puff Pastry Twists
These tasty twists are great beside any dish you serve up - soups, pastas, salads, or even on their own with an array of dipping options as an appetizer!! YUMMY treat from Paula Deen on the Food Network!!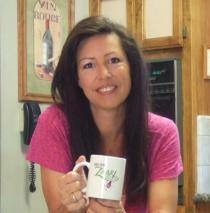 These were perfect served with soup! I added fresh parmesan and grated parmesan cheese to mine. Came out very tasty. Also cooked at 350' for about 10 minutes. They came out more soft bread sticks instead of crunchy. My personal preference. Thanks for sharing an easy to remember recipe. I will make these again. They are so versitle. Excellent idea! ~V
Preheat oven to 400 degrees F.
Unfold pastry sheets on a lightly floured surface.
Cut each sheet into 13 strips, (about 3/4 of an inch by 10-inches each).
Combine cheese, basil, and garlic in a long shallow pan or dish.
Brush melted butter on pastry sticks.
Roll pastry in cheese mixture to coat each side evenly.
Gently twist the pastry sticks, and place on a lightly greased baking sheet.
Bake for 12 minutes.
Remove to wire racks to cool.
Serve with your favorite soups, salad, on the side of any meal or as an appetizer with dipping sauces.
Enjoy! ;).