Parmesan Pine Nut Bread (bread Machine)
Bev I Am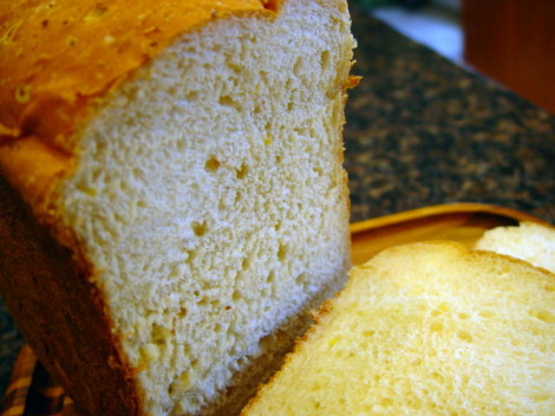 A great tasting and unique loaf. Enjoy!

I think I very well have discoved a new favorite bread! This is so light and fluffy in texture. I can say from experience, almost a fail-proof recipe. I had put the entire recipe (minus yeast) together in the bread machine when I discovered, I had no pine nuts. I had to trek 20 to the store and 20 minutes back to add my pine nuts to the bread pan (and of coarse the yeast). Even with the delay, the bread came out perfect! Needless to say, I will be making this recipe often! Thanks, Chris from Kansas for this wonderful recipe!
Place ingredients in bread machine machine pan in order suggested by manufacturer.
Select settings and start machine as directed by manufacturer.