Derf2440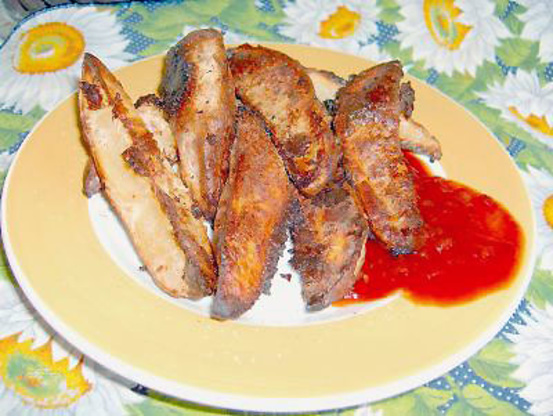 These fries seem to go with everything from sandwiches to dinner parties and are appealing to kids and old folks... A handy recipe to keep in your cookbook.

Top Review by Roosie
I must admit- I did cheat on these and use the full-fat mayo. The flavor was really nice, but I found that the mayo prevented them from crisping well. Like other reivewers, I did find it problematic to get the cheese to stick to the fries and I ended up with a fair amount of cheese burnt onto the pan (luckily, it was lined as directed, so it wasn't a problem!) I thought the flavor was good, but despite cooking mine longer than directed, they still were a little soft (like baked potato texture). Thanks for a nice oven fry recipe, Geema.
Cut each potato into 8 wedges and brush each wedge with mayonnaise.
Stir together Parmesan and seasoned salt and sprinkle evenly on potato wedges.
Place wedges in a single layer on parchment paper lined baking sheet, or a greased baking sheet.
Bake at 400 degrees F for 25-30 minutes or until wedges are tender.