vrvrvr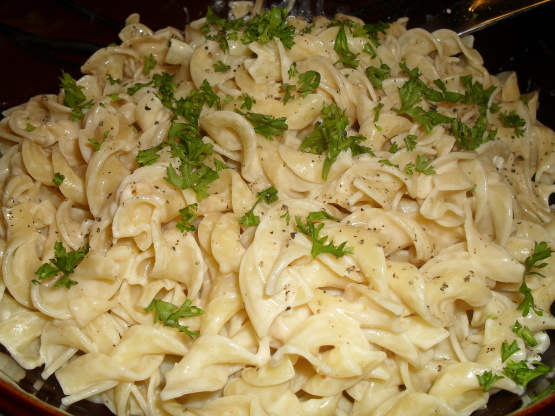 This is the best parmesan noodle recipe I have ever found. It's not oily like most I've tried. I think the secret is less butter and the addition of sour cream, which you can't really taste. If you served this to someone who didn't like sour cream, I doubt they would know it was one of the ingedients. I serve these with Sandy's Chicken and green beans for a delicious meal my whole family loves.
Cook noodles in boiling water until tender.
Drain noodles and return to saucepan.
Add the butter to the noodles and stir until butter is melted.
Sprinkle with seasoned salt.
Add sour cream and Parmesan cheese and stir until combined.