This spread can be served with steaks, vegetables or bread.
Directions
Finely grate cheese.
Snip parsley.
In bowl, combine cheese, parsley, butter, pressed garlic, and black pepper; mix well.
Most Helpful
Excellent butter! My daughter is lactose intolerant, so I made this using Earth Balance (in place of the butter) and a vegan version of parmesan cheese. It still tasted wonderful. I made half the recipe and am glad that there is plenty left that I can store in the fridge. I served this over green beans and broccoli tonight. I think it would be great with asparagus, too! I think I'll make a the full dairy version so I can taste how it's meant to be....but I wanted to report to anyone who is interested that it works without dairy, too! Made for the Spring Pick-A-Chef event in the contests forum.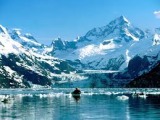 Ohhhhhhh my is this good. We put it on our steaks and loved it so much we put it on our bread and veggies. This stuff is outstanding. My husband was seriously thinking of putting it on his strawberry shorcake but I stopped him, ha, ha, ha. Seriously, the possibilities are unlimited with this outstanding butter. Thanks so much for sharing, Debala.