Nif_H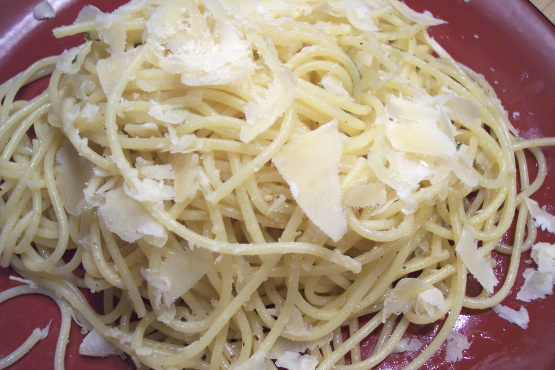 Quick and tasty-- a good side for a weeknight. You can also add in some bacon or ham to the frying pan with the garlic and make it a main course.
Cook pasta according to directions.
Towards the end of the pasta cook time, heat 1 tbls olive oil in a frying pan.
Add the pressed garlic, cook about 1 minutes, be sure not to burn.
Add the 3 tbls white wine and deglaze the pan.
Drain the pasta and add to the frying pan.
Stir in the remaining 1 tbls olive oil, parsley, salt, pepper.
Toss on heat until excess liquid is evaporated- just a few minutes.
Put in serving bowl and toss with the shaved parmesan cheese.