Boomette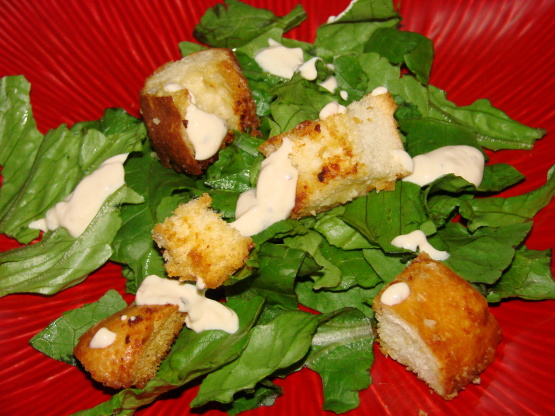 No need to buy croutons when you can make them at home this easy! You can play around with the flavors once you understand this method! Enjoy!
In a small bowl, combine all ingredients except bread cubes.
In a large bowl, add bread and drizzle olive oil mixture over bread; toss to coat.
Spread bread cubes on baking sheet.
Bake at 350 degrees for 15-20 minutes or until golden, turning once.