Parmesan-Garlic Butter Green Beans With Almonds
Zurie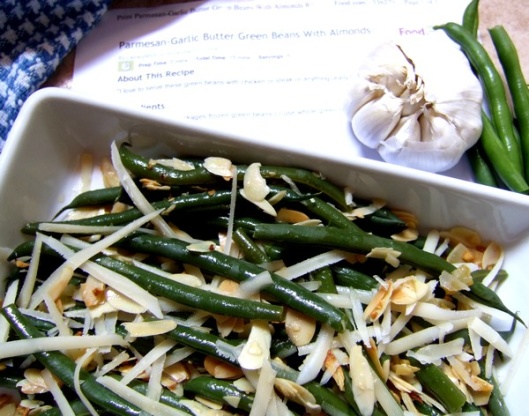 I love to serve these green beans with chicken or steak or anything really!

Simple and delicious! We made this from frozen cut beans and served it with our Thanksgiving dinner. Easily done even amid the chaos of turkey day in a small kitchen! Thanks, Lainey!
Cook green beans as directed on package.
Drain.
Meanwhile, melt butter in small saucepan over medium-low heat.
Add garlic; cook 2-3 minutes or until garlic is tender, stirring frequently.
Add almonds and cook about 1-2 minutes.
Pour garlic butter over cooked green beans; stir to coat.
Sprinkle with cheese; toss gently.