Derf2440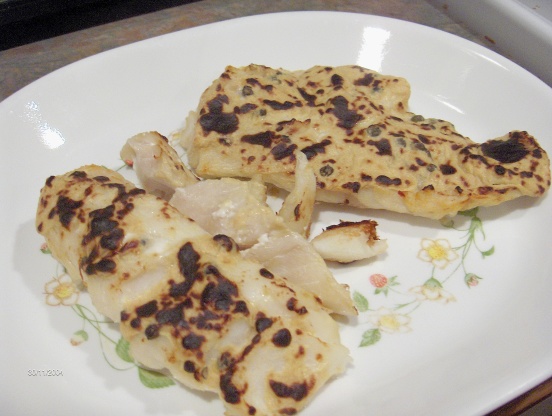 This makes a fast, simple meal a little bit special. It's easy enough for a work night, but dresses up well for a company meal.

Top Review by YungB
I hate to give this recipe a low review because everyone likes it so much. I wanted to like it because it is such an easy recipe. But, I didn't care for it. To me, it just tastes like fish dipped in mayo and mustard. I followed the recipe exactly too. :(
Mix equal parts Parmeasan cheese, Dijon mustard, and mayonnaise.
Broil fish.
At end of cooking time (depends on thickness of fish), spread mixture evenly over fish and return to broiler.
Broil for one to two more minutes or till mixture puffs and browns.