karenury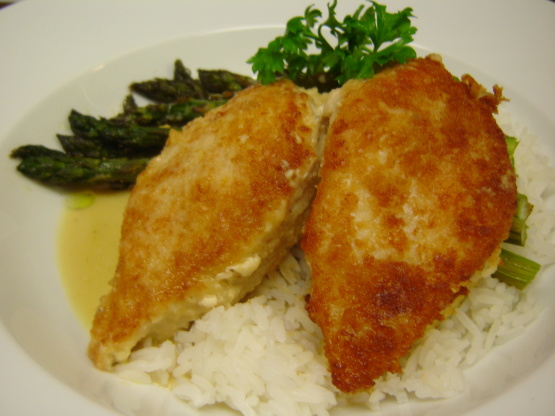 DH and I enjoyed this chicken. The only thing that I wasn't crazy about was the oats. To me they seemed a wee bit rubbery. Maybe toasting the oats first would combat that. I will try it that way next time. The end result was a very moist and tender chicken breast. Thank you for sharing!
Preheat oven to 400 degrees F. Coat a large baking sheet with cooking spray.
In a shallow dish, combine flour and 1/2 teaspoon each salt and black pepper. Add chicken to flour mixture and turn to coat. Place milk in a separate shallow dish. In a third shallow dish or resealable plastic bag, combine parmesan, oats, garlic powder, onion powder, and oregano. Dip chicken into flour and turn to coat. Dip flour-coated chicken into milk and then transfer chicken to oat mixture. Turn to coat chicken (or shake bag) until well covered with oat mixture. Place chicken on prepared baking sheet and spray the surface with cooking spray. Bake 15 minutes, until crust is golden brown and chicken is cooked through.