Parmesan Chicken Fingers or Filets
Asha1126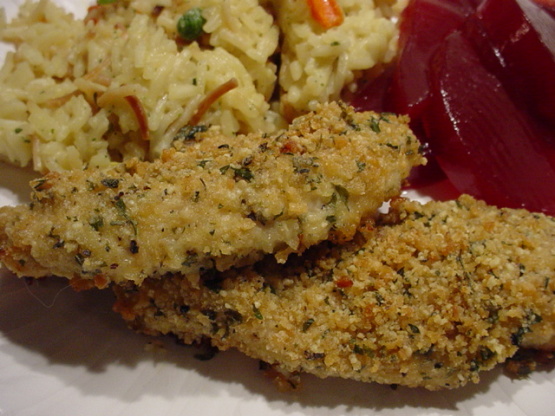 There are a gazillion recipes for this, but I searched them all, and none are just like mine. My kids' absolute favorite. I get requests for this dish all the time....soooo good with potatoes and green beans!

I needed something fast for dinner,,this was a BIG hit!!!!!!
Mix all dry ingredients together.
Dip chicken in butter, then into dry mix.
Bake on greased pan, uncovered, at 400º for 20 minutes.
Serve with your favorite dipping sauce: Ranch, BBQ sauce, Sweet and Sour, Honey -- .