Parmesan Chicken & Broccoli Pasta
Lainey39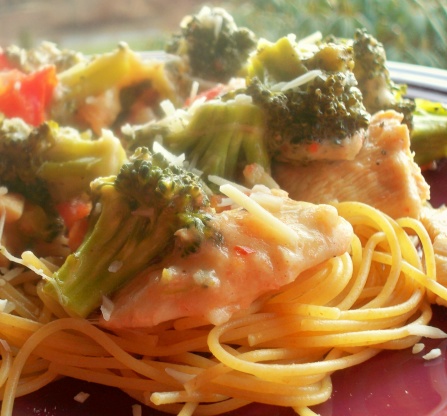 This one-dish meal offers delicious whole grains, veggies and lean protein. Recipe is from Kraft.
Cook spaghetti as directed on package.
Meanwhile, heat dressing and garlic in large nonstick skillet on medium heat.
Add chicken and broccoli; cook and stir 5-7 minutes or until chicken is cooked through.
Stir in tomatoes and half of the mozzarella cheese; cook 1-2 minutes or until heated through, stirring occasionally.
Drain spaghetti; place on serving plate.
Top with chicken mixture, remaining mozzarella cheese, and the Parmesan cheese.