PetsRus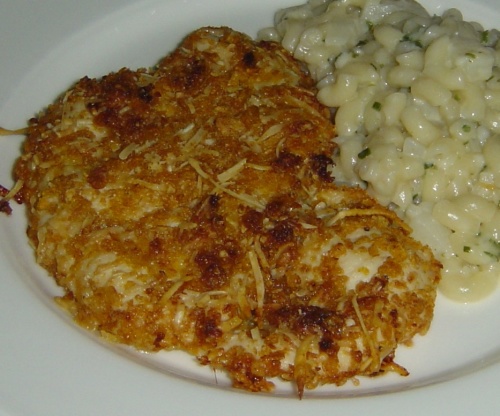 Easy to make and oh so good. You may experiment with other coating crumbs like potato chips, crackers, etc.
Brush chicken with salad dressing.
Combine crumbs, cheese and seasonings.
Coat chicken with this mixture.
Place in 11 3/4 x 7 1/2-inch baking dish.
Bake at 350° for 1 hour or till tender.