gemini08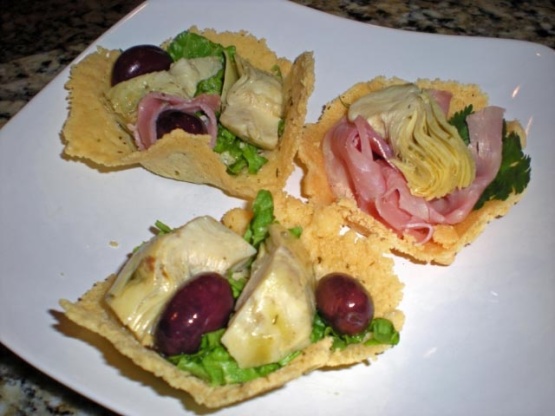 These little baskets make a neat presentation for salads, according to the magazine I got the recipe from (Cuisine at Home), but I think you could put other things in there too. I hope some of you post your ideas for these!
Sprinkle Parmesan into a large circle in 10 inch non-stick skillet.
When cheese is slightly golden underneath, carefully remove it with a spatula.
Quickly drape over a drinking glass, golden side up, and press to form the bowl shape.
Let cool.
These can sit for several hours at room temperature.