MA HIKER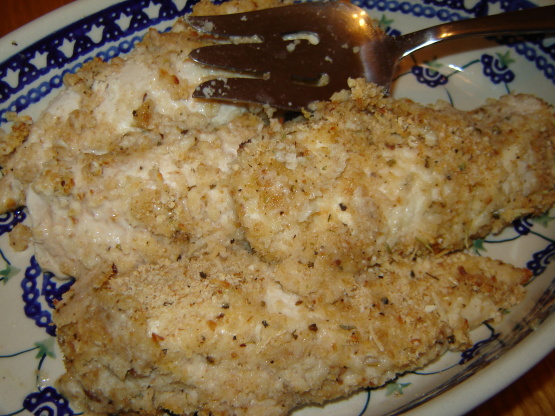 This is a nice and light, yet flavorful chicken dish.
Combine first 6 ingredients in a shallow bowl.
Dip chicken in buttermilk; roll in bread crumb mixture.
Coat a baking pan with cooking spray; place chicken in pan.
Bake, covered, at 350° for 20 minutes. Remove cover and bake additional 10 minutes or until done.