Parmesan Baked Pork Chops
Randy J.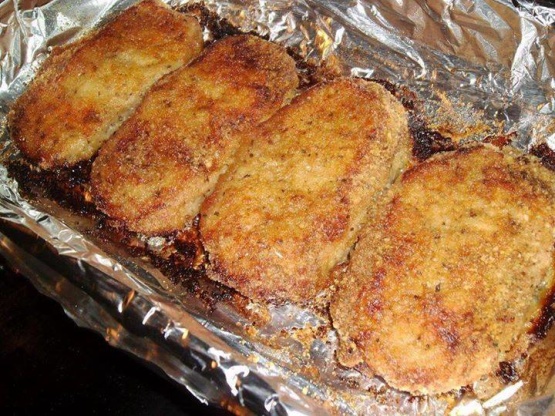 Talk about taking pork chops to a whole new level, these were melt in your mouth delicious!
I made this recipe last night for company. Everyone raved at how delicious these pork chops were. One thing, however. You don't need so much parmesan cheese and bread crumbs. 1/2 cup each would be plenty.
On a plate combine the last 4 ingredients.
Rub the pork chops with olive oil and then dip (coat) each one in the cheese mixture. Press the mixture over the pork chops to make sure they are well covered in it.
Line a pan with tin foil and spray with cooking spray.
Place the pork chops on the pan and bake at 350°F for 40-45 minutes.