Camzmom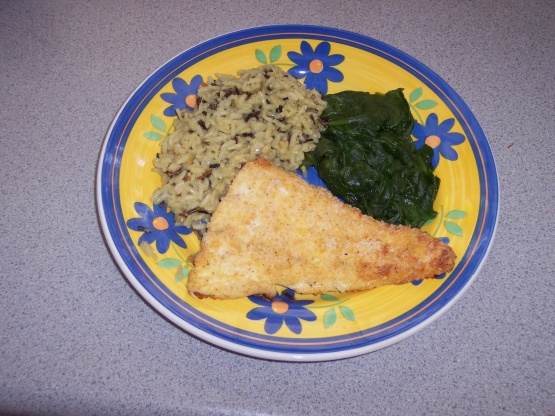 In the Pacific Northwest, we love our fish. This is a great dish. I hope you all enjoy a little of the Pacific NW.

It took me a bit longer than 15 minutes to get a nice brown crust on the halibut, but the taste was delicious. Halibut is in season now so we are taking advantage of recipes for eating it fresh. Will make again. Served with roasted asparagus.
Coat baking dish with oil.
Rinse and dry fish.
Combine Parmesan cheese, flour, salt, pepper and paprika in a bowl.
In a seperate bowl, beat egg and milk together.
Dip halibut into egg mixture, then coat with Parmesan cheese mixture.
Bake at 500 degrees until halibut is opaque (approximately 15 minutes).
Be careful not to overbake.