PaulaG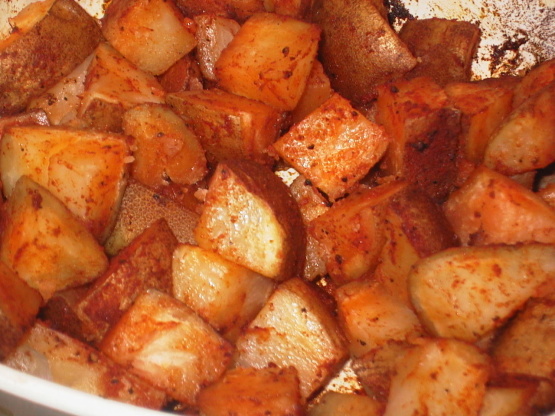 These are different than the other recipes for Paprika Potatoes, NO SAUCE. The recipes comes from diabetic recipes.
The potatoes themselves were good. But, I think the paprika was really too much and over powering. I might make this again, but next time I will put alot less paprika.
Preheat oven to 350°F.
Place potatoes in casserole dish.
Pour melted butter over potatoes, add paprika, pepper, and salt; Mix well so that potatoes are evenly coated.
Bake in the oven for 35-40 minutes, or until potatoes are fully cooked.