Paprika-Parmesan Butter (Steak Butter)
Calee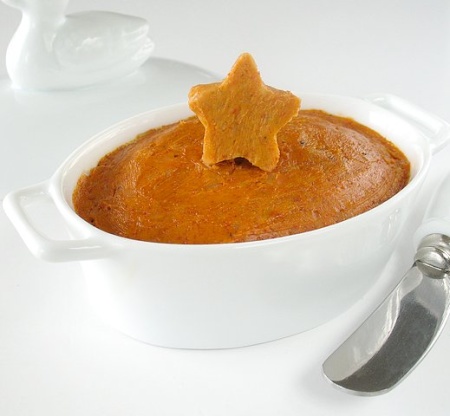 I had originally posted this recipe in combination with another I have posted. It seems the butter itself was quite a hit so I decided to post it on its own. Excellent to take camping as you can whip it up at home and have the taste of gourmet steaks fresh from the campfire.

This is my "cooking to impress" recipe! It's great with steak but I had some kangaroo fillets last week. I marinaded them overnight in red wine, olive oil, garlic, sea salt, black pepper and finely chopped sage and thyme. Then I cooked them on the barbecue (grill) and, while they were resting, sliced the seasoned butter on top. Oh my Dawkins! The taste was incredible! I've never had a better meal! Thanks so much!
Mix all ingredients in small bowl until blended. (Can be made 2 days ahead). Use at room temperature.
Spread over hot steaks.