Nimz1466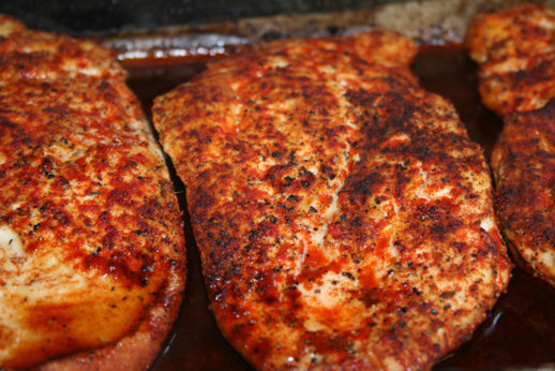 My daughter wouldn't touch chicken until my friend made this dish...my daughter was literally shoveling it in! Of course, I got the recipe right away and have found it to be easy and tasty.

This is a great easy recipe. I used boneless, skinless chicken breasts and added some garlic powder to the other seasonings. Baked about 30 minutes.
Splash soy sauce over chicken, then sprinkle with Lawry's and paprika.
Bake at 375 for 30 minutes.
Flip chicken. Sprinkle with more soy sauce and paprika (does not need more Lawry's).
Bake for another 30 minutes.