Pappardelle Pasta With Olives, Thyme, and Lemon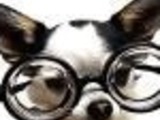 Serves 2, or 4 to 6 as an appetizer The sauce for this pasta dish, designed by chef George Germon of Al Forno restaurant in Providence, Rhode Island, takes only a few minutes to prepare.
Directions
Bring a large pot of water to a boil.
Add salt and pappardelle, and cook until pasta is al dente, following label directions.
Drain in a colander, reserving 1 cup cooking water (if you are using fresh pasta, it will cook in a very few moments, depending on thickness and freshness).
While pasta is cooking, combine olives, parsley, olive oil, thyme, lemon zest, orange zest, and red-pepper flakes in the bowl of a food processor fitted with the steel blade. Pulse until a chunky purée forms.
Transfer to a warm serving bowl large enough to accommodate cooked pasta (or chop everything together until you achieve the same result by hand).
Add pasta, and toss to combine.
Add 1/4 cup cooking water, and toss to combine. Add more water if necessary; pappardelle has a tendency to absorb liquid quickly, so more water may be needed. The sauce should cling to ribbons of pasta but should not be dry.
Serve immediately.
Most Helpful
This gets a nice bite from the red pepper flakes. It has a very light sauce and the little pieces of zest give it a fresh taste. Next time I'll make sure to chop my zest a little smaller. Thanks Kate!