Papaya With Raspberry-Lime Sauce
Rita1652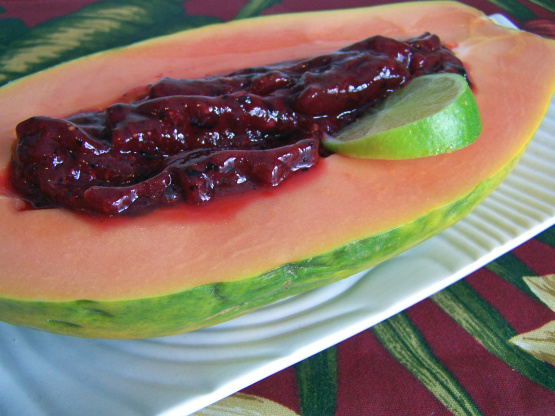 This simple quick dessert is perfect for any time -- brunch or as a fruit dessert for supper. Recipe source: Bon Appetit (November 1982)
Combine first three ingredients (raspberries - sugar) in a blender or food processor and puree until sugar is dissolved and mixture is smooth.
Strain to remove seeds (***this can be prepared 2 days ahead and refrigerated***).
Place payaya halves on individual plates and spoon raspberry sauce into the cavities.
Serve immediately.