Rita~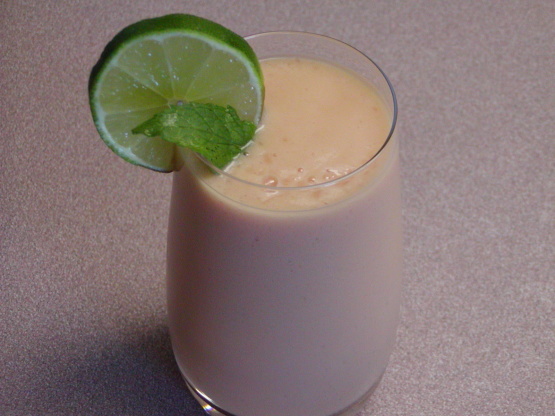 So delicious and so good for you!
Really like the flavor! It is real simple, and like it says it only takes 5 minutes(maybe more depending on how long it takes you to peal the papaya). Instead of milk(don't like milk) I used coconut. Coconut milk is very simple to make (except for getting the meat out >.<) you just brake the meat up and put in a blender and cover with water, then you bland it then all you do is squeeze the liquid out. If you let it sit for a little while the water will separate from the coconut cream, then just scoop that cream out and do with it what ever you please(the cream is the best part)
Combine all ingredients in blender.
Puree until smooth.
Pour into 2 tall glasses.