Papaya Shrimp Lettuce Wraps
Bergy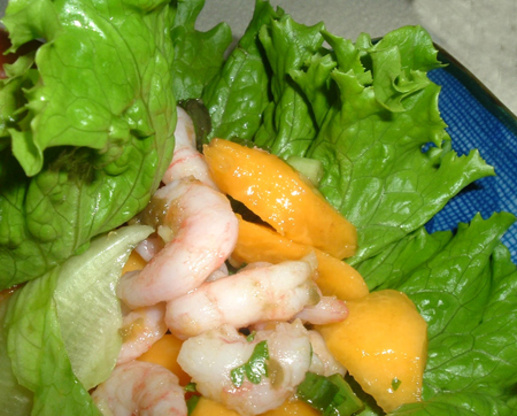 These are a tasty and quick addition to a casual lunch, perfect for friends sitting around and chatting and eating together! Make sure to have plenty of moist napkins nearby. ;)

This was delicious. It's just like a Vietnamese sandwich wrap without the high calories of the rice flour crepe. I cooked my shrimp in a teaspoon of olive oil and at the end added the onion, basil/cilantro, and I chose mango instead of papaya. Drizzle the liquid gold plus fish sauce on and ENJOY!
In a non-reactive bowl, mix together the lime juice, balsamic vinegar, basil or cilantro, green onion, garlic, jalapeno, and brown sugar.
Stir in the cubed papaya and shrimp, then the fish sauce to taste.
Pour into shallow dish and surround with the butter lettuce leaves.
Use the lettuce leaves to scoop up the papaya mixture and hold to eat.
Good additions are cooked bean threads, thinly sliced cucumber, julienned carrot, or perhaps bean sprouts.