Pannu Kakku (Finnish Oven Pancake)
katew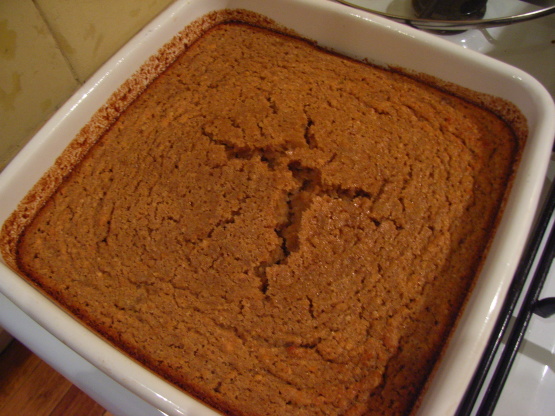 This is from Beatrice A. Ojakangas' book, The Finnish Cookbook. My dad is from Houghton-Hancock in the UP, and when visiting my cousins there, I ate the Soumi Cafe's version with my sister Gail. Beatrice says, "Serve this with jam for breakfast, or with Blueberry Soup for dessert. Pannukakku also makes an excellent base for fresh berries in season; use it as you would a shortcake."

Very good, yet different with the higher egg concentration and less sugar. We prefer the carmelly sweetness of sucanat, but this was still a yummy treat, great for using up excess eggs. I doubled the recipe, only had one serving myself, and had 3 kids fighting over the leftovers.
Using an electric mixer, beat the eggs until fluffy. Add the milk, flour, sugar, and salt, beating continuously, until the mixture has the consistency of thick cream.
Pour into 2 buttered 8-inch round cake pans lined with waxed paper. (The batter should be only 1/3-inch deep.).
Bake in a very hot oven (425 degrees F) for 15 to 20 minutes.
Turn out onto a serving dish and peel off the waxed paper.
Serve hot.
You can make this ahead of time and reheat it before serving, although it's best served immediately after baking.